Oslofjord Folk High School awards the Non-Violence Award in collaboration with the Norwegian Christian Council, the Norwegian Baptist Community and the Norwegian Peace Council.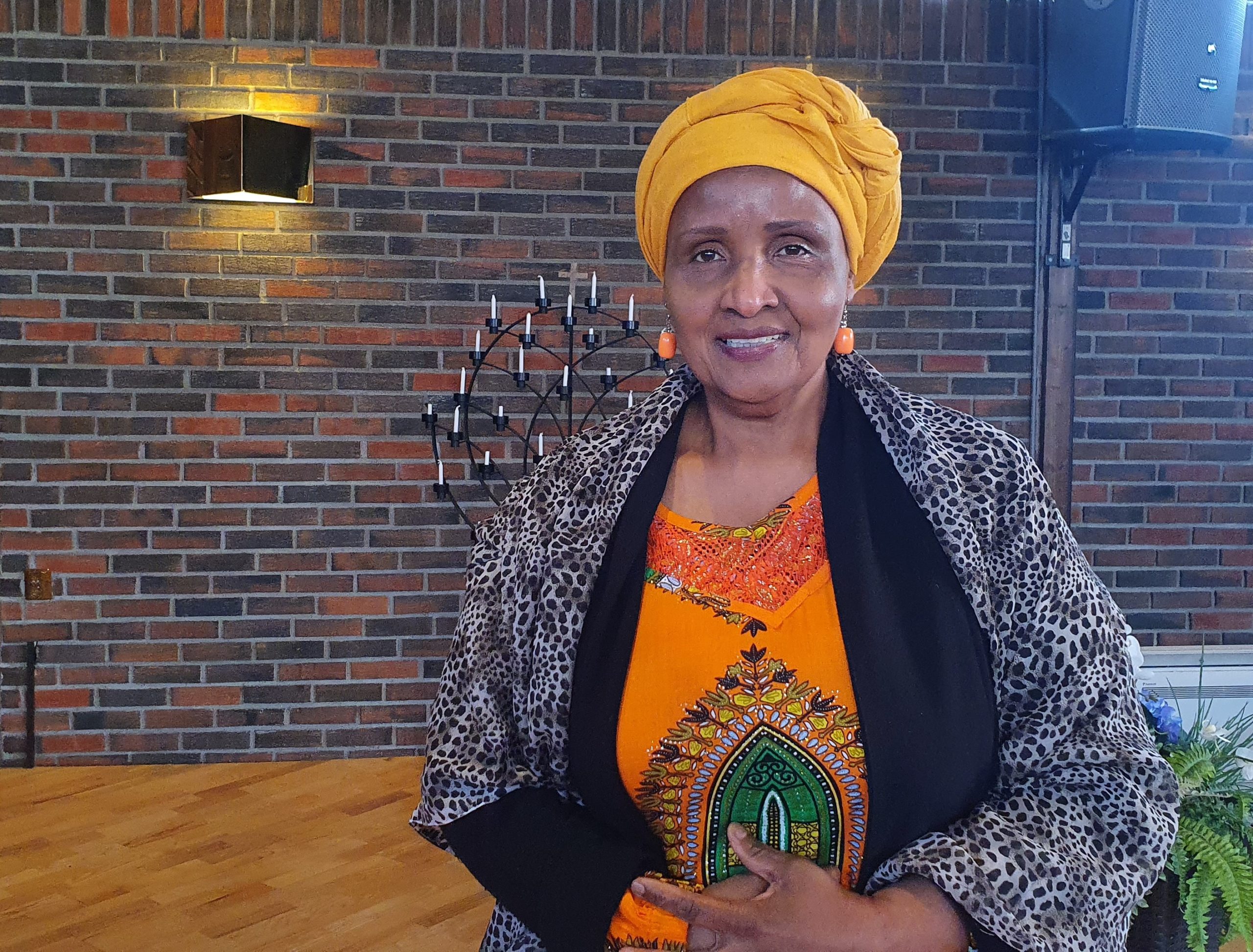 Safia Abdi Haase is a Norwegian-Somali nurse, known for her work against female genital mutilation. She came to Norway as a quota refugee in 1992, as a single mother with three daughters and no education.
Solidarity
The nomination committee's justification for awarding the prize states:
"Safia Abdi Haase has become known for her work against female genital mutilation, work against racism and a number of initiatives that build bridges between different cultures and ethnic groups. She also has a personality that reinforces her influence in various environments, most recently in connection with the infection control work in relation to Covid‐19, where she has spoken in the local newspaper about solidarity when we are experiencing a time like this."
When we contacted Safia to tell her about the award, her immediate comment was:
– Thank you very much for the trust you have placed in me by nominating me for this incredibly important award. I accept the award with such great humility and gratitude!
Bridge builder
The nomination committee, which has been appointed by Norway's Christian Council, Oslofjord Folk College, Norway's Peace Council and the Norwegian Baptist Association, has been led by pastor Billy Taranger. The committee is pleased that this time one could nominate a woman who has attended the Martin Luther King Jr. their traces and the work against racism and for all people to have equal value. The committee states in its justification:
"Safia Abdi Haase has worked hard to build bridges between Somali immigrants to Norway and ethnic Norwegians, so that minority groups have access to the good services offered in Norway. At the same time, unfortunate and health-threatening customs such as genital mutilation and the oppression of women must not be part of Somali culture.
Women's rights
Safia Abdi Haase has been concerned with women's right to decide over their own bodies without any form of violence. Lectures, conversations, training and self-help groups have been some of her tools. These are the same instruments as Martin Luther King Jr. used. It has been five years since she received the Amnesty award. It is time to highlight her work once more to give her tools renewed power."
In 2014, His Majesty King Harald appointed Haase a knight of the 1st class of the Order of St. Olav for her work for the betterment of women's and children's living conditions. Among other things, Haase has been involved in designing the Government's "Action plan against female genital mutilation, FGM". and has sat on the national committee KIM (Contact Committee for the Immigrant Population) which works with strategies to combat racism and promote acceptance and understanding between cultures. In 2002, the documentary film "Safia and her daughters" came out. Her story of forced marriage, violence and rape by her husband over several years and how she managed to get to Norway with her three daughters is a dramatic story.