Many people wonder the same thing. That is why we have collected a number of answers to the most common questions here. In addition, just contact us by e-mail or phone.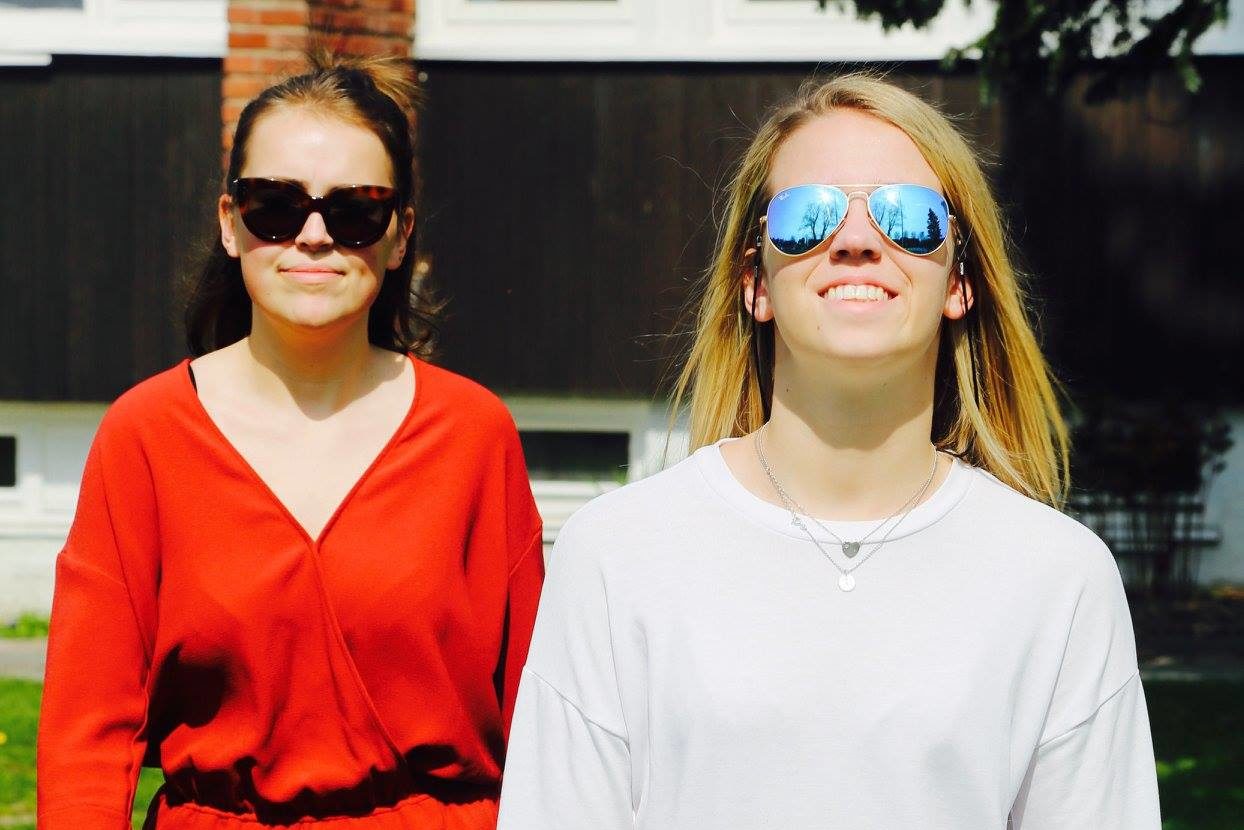 What is Folkehøgskole?
Folkehøgskole is a school without a focus on grades, syllabus and exams, where you get the opportunity to immerse yourself in your field of interest. You live at the school, get all your meals here, and live in a social community. Therefore, you will learn a lot about yourself and others. Many say they develop both personally and professionally during a year at Oslofjord Folkehøgskole.
We want you to become more confident in what you want to further your education for, and for you to become more confident in yourself as a person. Not least, you will have many memorable experiences through trips and liner journeys, and all the activities we have in and around the folk college and Oslo.
Why choose Oslofjord Folkehøgskole over other schools?
We have a unique location right by Oslo, which we use a lot in teaching and in our free time! In addition, the school is located right by the sea and nice hiking trails. We offer exciting majors and electives that you can both learn something from and learn something new about.
Usually 60-70 students start with us, which means you get to know everyone, and become a close-knit group. The teachers here are good at closely monitoring the students, and work both days, evenings and weekends.
What admission requirements does Oslofjord have?
We have no special admission requirements, but want to put together a student group that promotes a balanced and positive environment. You must not have completed upper secondary school.
Will I get credits and a diploma after the school year?
Students who have at least 90% attendance are awarded two study credits. Everyone who completes the school year receives a diploma.
How much does a year at Oslofjord Folkehøgskole cost?
It costs NOK 128,500 to go on the cheapest of the lines with us, which includes an overseas line trip, a friend-of-a-friend trip on the line, and a joint trip for the whole school. Board and lodging, tuition, travel card throughout Oslo, school jumper and most activities are also included in the price. Loans and grants from Lånekassen cover most of it, but you have to calculate a little extra to cover the entire amount and pocket money.
Read more here about the prices on all lines.
How much will I need in pocket money?
The school covers board and lodging, but you have to cover everything you need for private things yourself (detergents, hygiene items, visits to cafés, etc.). It is also a good idea to calculate some extra food money for the journeys. You must also pay for visas, vaccinations and travel insurance yourself.
Does Oslofjord have an age limit for admission?
We are open to accepting all applications, but give priority to applicants over the age of 18.
Does one get support from Lånekassen?
Yes. Read more about this on Lånekassen's website: Lånekassen
How many electives can I choose?
We have several periods with electives, where you choose three different electives a week. During the school year, you will therefore have several different electives. We have a great variety in these, which you can read more about under the joint subjects.
How is the schedule?
We start every morning with morning assembly at 09.00, and have lessons until 15.00 or 15.30. There are also some joint subjects during the week, but the focus is mostly on mainstream subjects. Cleaning of rooms and boarding talks are also something that happens during the week. On Saturdays there are classes from 11.00 to 14.30. There are a total of 36 teaching hours per week of 45 minutes.
Every other Saturday evening there is a compulsory student evening, while most other evenings it is voluntary to attend. There are otherwise many offers for various activities both inside and outside the school in the evenings and at weekends.
When can I get time off to travel home without getting leave?
We have autumn holidays, Christmas holidays, winter holidays and Easter holidays. In addition, there are some weekends off during the school year. It is often free after Saturday lessons, and every Sunday.
Can I apply for time off to attend private events?
Yes, we give time off for special events such as funerals, weddings, confirmations and baptisms.
Can I live at home and at the same time be a student at Oslofjord?
You miss out on a lot, both academically and socially, by not living at school. We would therefore not recommend this, but consider it in special cases.
Is it possible to stay at the school during holidays?
The school closes during the holidays, but it is possible to apply to stay here in special cases.
Will I be able to get a single room?
We have limited private rooms, which are reserved for those with documented medical needs.
Can you have overnight visitors or guests during the day?
Yes, it's just nice! Tell the boarding school manager in good time, and we will make arrangements for it. It costs NOK 200 per day including all meals. Day guests pay for single meals.
Are the study tours compulsory?
The study tours are an important part of the school year, and are included in the school price.
How are the food and meals on Oslofjord?
Our students are very happy with the food! With us you get 4 meals every day. We serve a good breakfast, lunch buffet, a very varied dinner menu and evening meals. Fresh fruit is available all day. We offer vegetarian dishes and adapt to allergies. If you have celiac disease, there is an addition to the price of NOK 500 per month.
How strict is the school in relation to alcohol?
We are committed to offering a drug-free environment. It is neither permitted to store or use intoxicants on the school premises, nor to be on the school premises in an intoxicated state. All students must sign our regulations related to this at the start of school.
Can Oslofjord make arrangements for pupils with special needs?
Contact the school if this is relevant.
Does the school accept foreign students?
Yes!
Can I bring my own car?
Yes, we have parking on the school grounds.
Can I bring my own animal?
No Unfortunately.
Can I get advice on the packing list?
Yes, you will receive this by e-mail a few weeks before the start of school.
When is the application deadline?
We have no application deadline, and accept applications throughout the year. Like all other folk colleges, we start admission on 1 February, so it is wise to submit your application before this. Then there is a greater chance of getting a place. We accept students continuously after 1 February and until the start of school, as long as we have more places left.