An important part of being a student at folkehøgskole is living and eating there. For many, moving away from home is a big step. With us you live both safely and comfortably!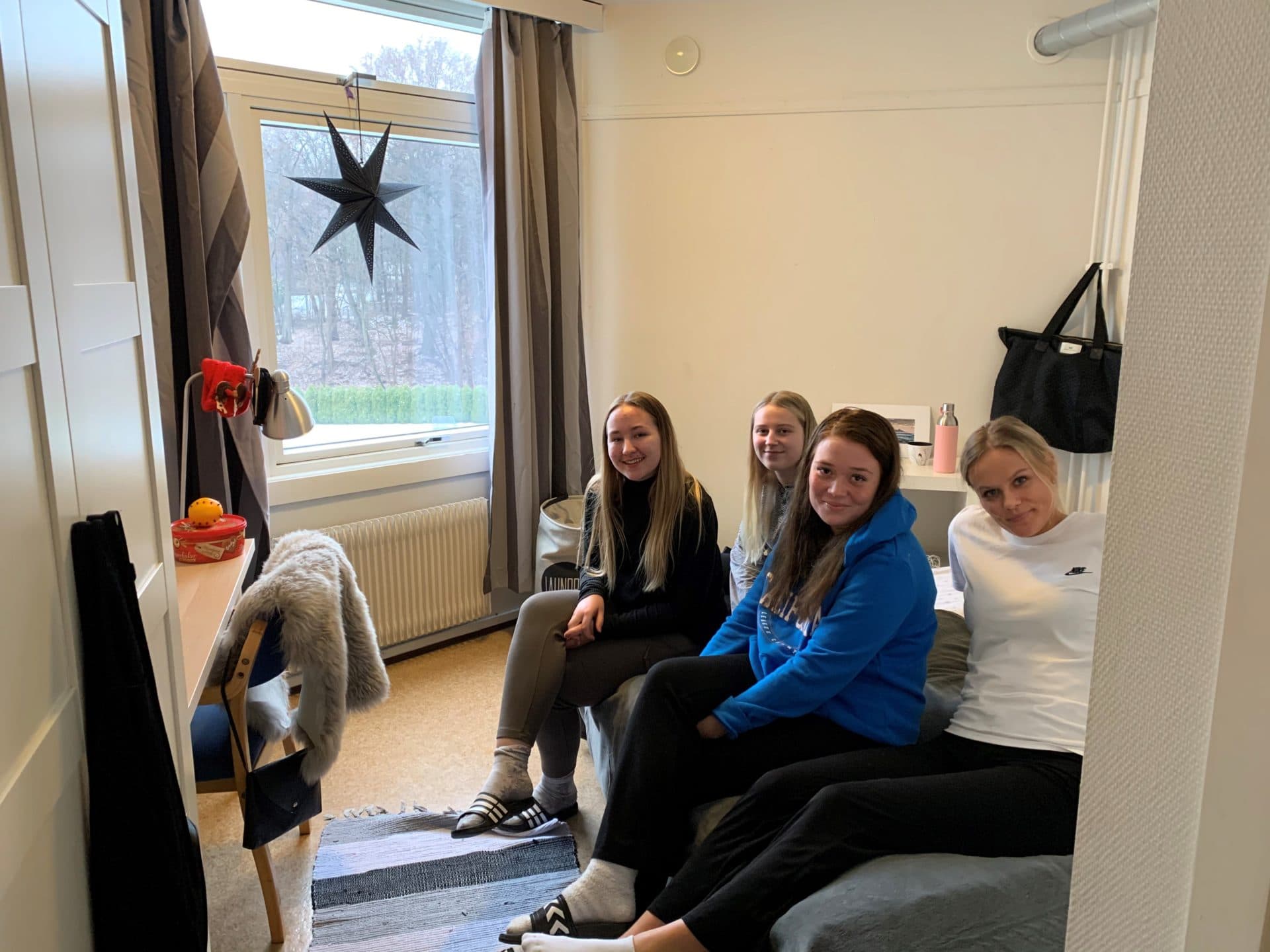 With us, students mainly live in double rooms, and are served 4 meals every day.
The boarding school and the rooms
The school consists of a main building in funk style. This is the architect's design from the 1960s, and is supposed to symbolize a ship. Here you will find a vestibule, student cafe, dining room, hall/gym, training room, student lounge with kitchen, laundry room, music studio, student basement, classrooms and boarding rooms on three floors.
In addition, there is an external building that contains boarding rooms, apartments, a small kitchen and a large living room with a fireplace overlooking the sea.
With us, all rooms have their own bathrooms!
In addition, there are 90 cm wide beds, cupboards, shelves, desks and chairs in the room. There is an opportunity to hang pictures and decorate so that the room becomes homely.
Meals and food
At Oslofjord Folkehøgskole, we are concerned about the meal community, and we eat all meals together in the dining hall. You will be served really good meals for breakfast, lunch, dinner and supper every day.
The kitchen has extensive experience and a large menu that contains food from different corners of the world. You have probably never been served so many different dinner menus at home!
Every Tuesday we have meat-free day.
The dinners are hot and meet the needs of the individual, whether it is vegetarian, meat dishes or fish dishes. For lunch, hot dishes are usually served in addition to bread and a salad bar. Allergies are taken into account and the kitchen is notified at start-up.
Fresh fruit is served every day!
At weekends, you often get something extra good for a snack and dessert. You will never go hungry in Oslofjord!