Do you have a dream of being a music producer, artist or musician? With us, you take the next step. Make songs and beats. Get piano lessons with experienced teachers. Learn about software, structure of songs, grooves, harmonies, techniques and methods to get an optimal result. Gain knowledge about recording, mixing and mastering. We can't wait for you to launch your next song on Spotify!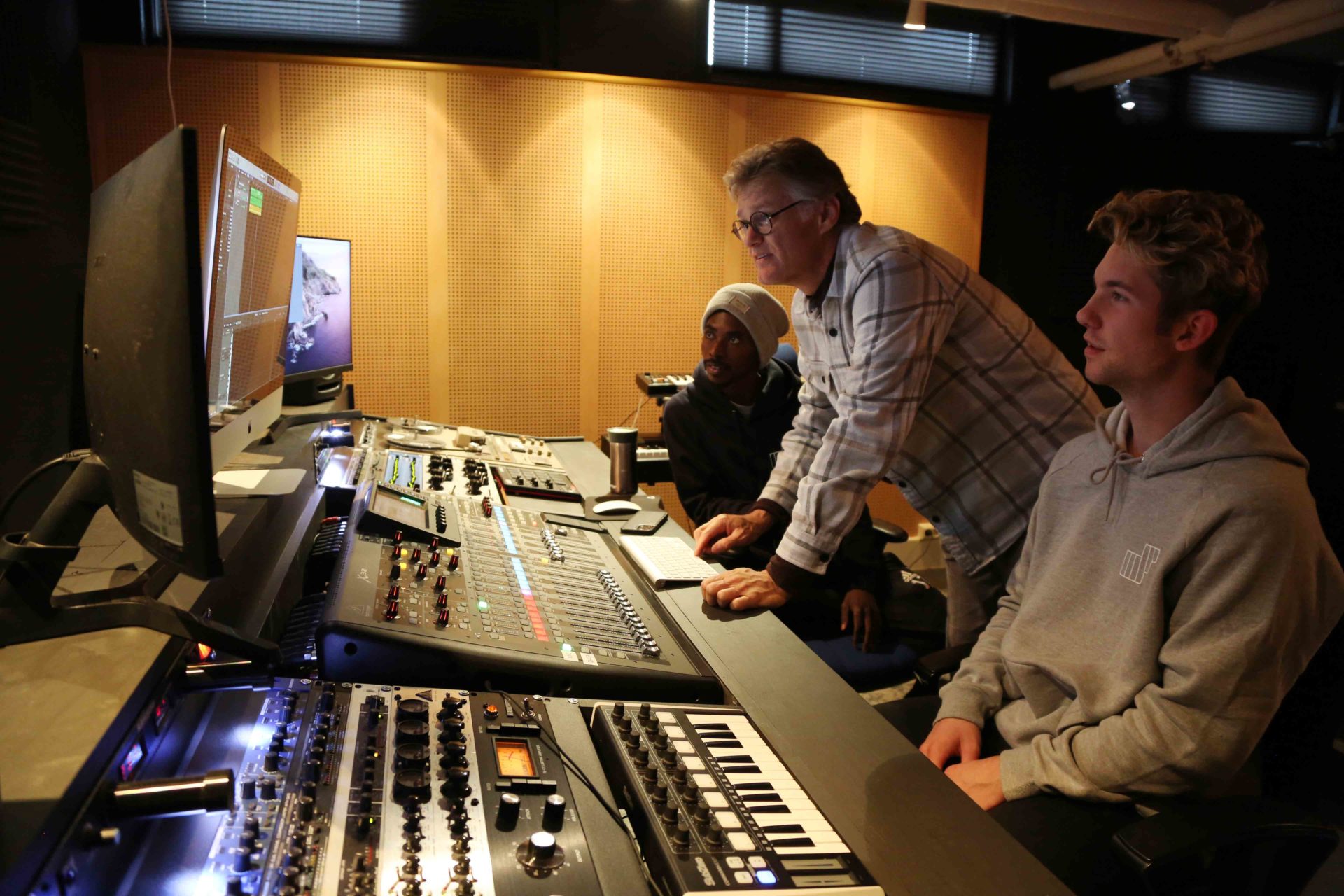 Concerts and interactions
At Musikkproduksjon, it's about making music, finding the best solutions, the optimal groove and the fattest chords. It's about being able to add a perfect vocal track to a fresh and newly produced beat, a nice chord sequence or a guitar riff. It's about you really getting a feel for developing and producing music the way you want. You also get to help organize concerts and put sound and lights on stage.
The school has a great studio that you can play around in as much as you want. We also have a basement stage where you can try out the music live.
The teaching
A day at Music Production consists of many creative hours in the studio to produce songs and beats. From time to time you also practice for one of the school's house concerts, work on songwriting and arranging songs or simply take a trip to Oslo to visit music shops and other exciting places. You can easily find the teachers in the classroom or in the studio with a good, hot cup of coffee in conversation with music students about beats, a question about a microphone or about singing technique.
One of the many highlights is the liner journey! We are traveling together to New York in the spring.
TVNorge's music competition "All Together Now" was won by music teacher Niklas Arnesen in 2019.
Study trip to New York City!
In the spring, we go on a study trip to New York City! America's largest city has the world's best offers for film, music and culture.